Unknown Gem Type: tlx.tlx.news
Just Announced Films
Universal Pictures is living up to its name, inking a low-six- against high-six-figure deal to pick up Robert Franke's intergalactic thriller "Razors."
Universal-based "Mummy" director Stephen Sommers and producing partner Bob Ducsay will produce.
Project is described as a "Dirty Dozen" in outer space. Set 600 years in the future, it follows man's expansion from curious flotsam to malicious empire builder.

We've always had two schools of thought about alien life," Frankie told Daily Variety: "Either they cute like 'E.T.' and benign, or they're vicious predators who'll mow us down. And so I started thinking, 'What if we were the worst thing in space? What if we overran several galaxies with our greed and love of weaponry?"'
"Razors" follows mankind's terrifying expansion outward to fringe galaxies, and in particular, one where a band of genetically altered, conscienceless superhumans have taken residence. Despite having been banned from -- and forgotten by -- most civilized solar systems, these uberhumans make a dramatic and aggressive comeback that threatens stability everywhere. A penal colony team of Earth's 12 worst criminal scum are dispatched to confront them.
Ducsay said he was drawn to the material because "it's ultimately a redemptive tale ... these aren't nice guys, but some of them do eventually do right."
Franke most recently penned "Two Clocks Running" for Bel-Air and also wrote 1999's "Made Men" for HBO.
From Yahoo/movies.com

"Insomnia"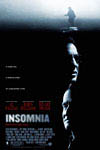 From the director of the acclaimed and best film of 2001 Memento, comes the Al Pacino starring film Insomnia. Director Christopher Nolan is a master at suspense and alternative narrative storytelling and this film looks to be another great example of that.
Al Pacino stars as a police officer sent Alaska do investigate some strange murders. Robin Williams plays his first villian role in years and from previews looks like he's been practicing those acting skills.
Everyone must see this film, expectations are enormous and they should be. Take a break from the Star Wars frenzy and see this Sleeper hit.
Scheduled for release May 24, 2002
"Unfaithful"
From the director of "Fatal Attraction" comes an erotic thriller about the body language of guilt, centering on a couple living in the New York City suburbs whose marriage goes dangerously awry when the wife indulges in an adulterous fling.
Scheduled for release May 10, 2002.
"Men in Black II"
The sequel to the 1999 Summer blockbuster is set for release this July 3rd. Will Smith and Tommy Lee Jones returns with a slew of new aliens and cameo actors.
Barry Sonnenfeld directs and brings with him a huge budget and production that mostly took place in NY city, before the twin tower destruction. Those scenes should stay in the film, but nothing is certain.
Release is scheduled for July 4th Weekend!

"Spiderman"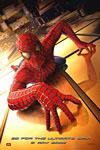 The next Marvel comic book character to get a huge budget film is Spiderman. One of the coolest characters ever is played by Tobey Maguire, lets hope he does a good job.
The director of this $130 million dollar film is independent horror king, Sam Raimi. He is the creator of the super sick and incredible Evil Dead series. Raimi has come along way since that low budget fare but most of his films still keep the story at its base and put effects in their rightfull place.
Spiderman is looking intense and classic from the early trailors. Lets hope this lives upto the overwhelming hype. See you May 3rd at the theatres!
Scheduled for release May 3, 2002 Buy your Tickets Early!
"Star Wars: Attack of the Clones"
What is their to say about the most promising and talked about movie of the year. Episode II in the Star Wars saga looks to be dark, violent, and have a clone war in it. Could you ask for more, well maybe no Jar Jar Binks who does make a small appearance.
George Lucas directed and wrote this movie just like Episode I, but he enlisted some screenwriting help this time. So maybe the dialogue won't be so dumbed down for kids.
This movie looks to be a winner!
Scheduled for release on May 16, 2002