The 2003 production ready H2 Hummer. Built off the Suburban platform and ready to tackle the Jeep market. Arnold already has his reserved. On sale this Summer for under $50,000.
Ford rises from the ashes with emotion burning cars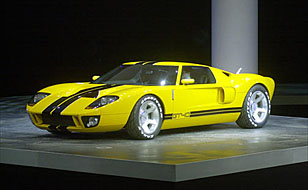 The reinventing of a classic LeMans racer. The GT40 is only a concept car but people inside Ford are fighting to get it built.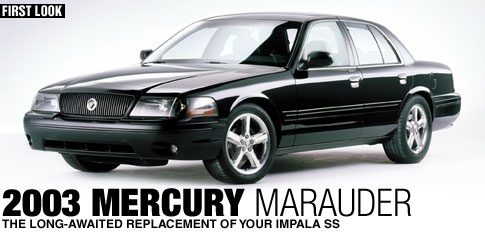 In showrooms this Summer, the 300hp, 32-Valve V8 Mercury Marauder is a classic 5-passenger tire burning hot rod, that should infect some excitement into the division. Prices start for the Mercury at $28,000 and Marauder's are only available in black.